Home
›
Products
›
Smart-business-solutions-why-awards-are-good-for-business-53
Why Awards Are Good For Business
$9.09
AUD


Approx $5.93

USD
Description: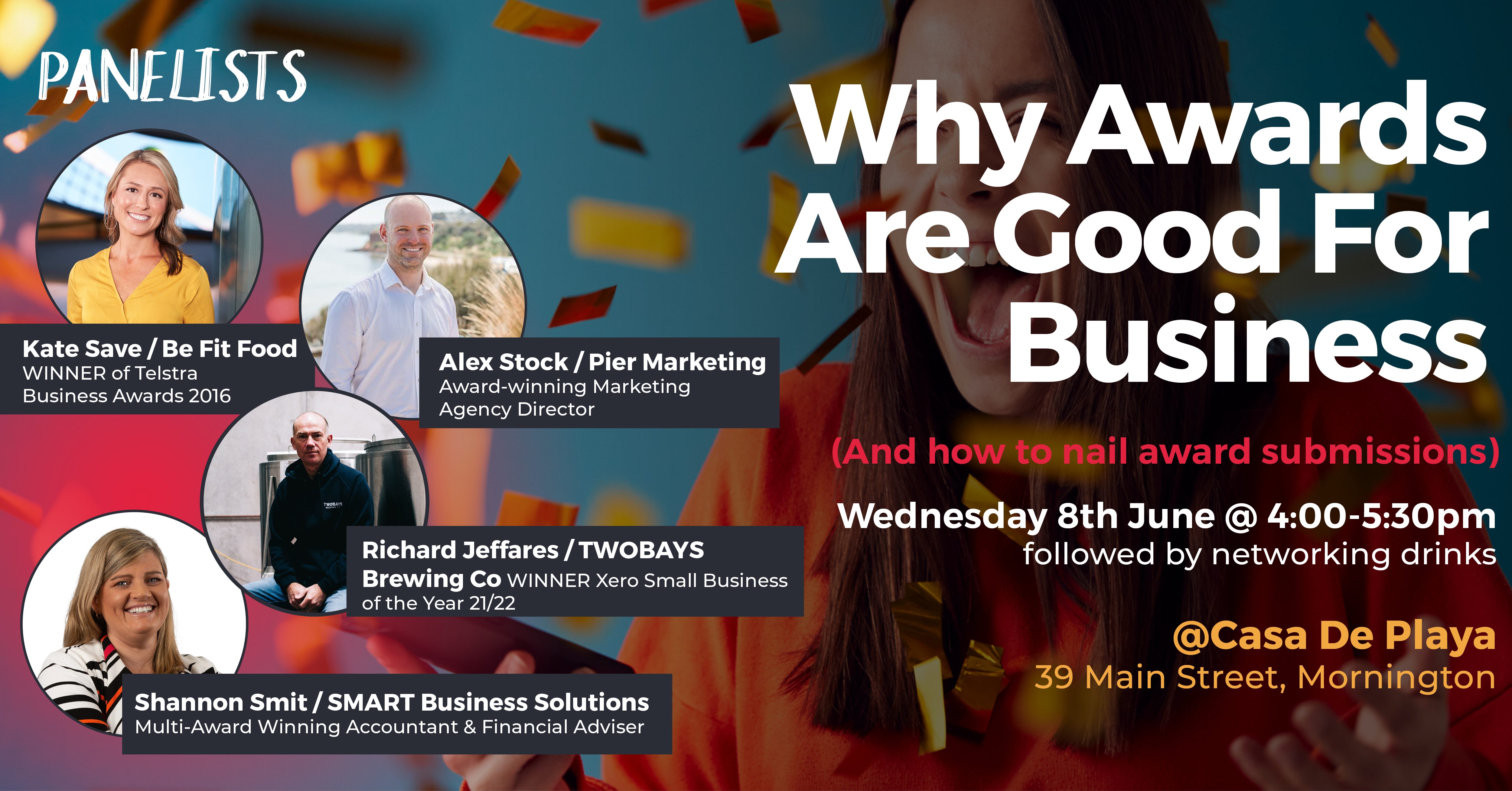 LIVE Workshop
8 June 2022 // 4:00pm arrival for 4:30 start till 5:30pm
Followed by networking drinks
@ Casa De Playa, Mornington
$10pp

Did you ever wonder why some businesses seem to win a heap of awards? How does it happen? And what's the benefit?
Industry awards seek to recognise the hard work that business owners contribute to the local community in generating employment for millions of Australians, as well as their contribution to the Australian economy. It's a brilliant opportunity for business owners and their staff to elevate themselves, as well as take a deep dive into past achievements, quantify them, and creates discussion points for improvement, as well as potential to be an excellent 'free' marketing vehicle.
Want to know how to nail your submissions?


Join our LIVE workshop and hear from the Peninsula's most awarded professionals on how their awards have been so beneficial for their businesses:

Shannon Smit: SMART Business Solutions - Multi Award Winner - Financial Services
Kate Save: WINNER Telstra Business Awards 2018 & 2022
Richard Jeffares: WINNER Xero Small Business of the Year 2022
Alex Stock: Award Winning - Marketing Agency