Don't miss our upcoming events
Helping businesses to grow & improve cashflow.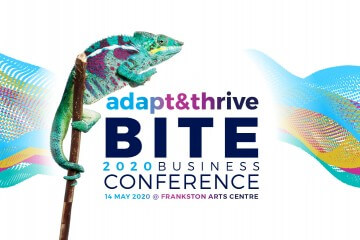 B.I.T.E Conference 2020
Get your B.I.T.E Conference 2020 tickets for only $100. Be one of the innovators who stays ahead of the curve (and saves $75). Valid until 30 November 2019.
Here's a rare local opportunity to learn more about marketing and managing your business and keeping up to date with the latest innovations that can help run your business more efficiently. A sell out event for the past three years, B.I.T.E Conference is the premier small business event in Greater Melbourne and Frankston region.
Read More