Home
›
Products
›
Smart-business-solutions-f-l-o-u-r-i-s-h-business-coaching-12-month-program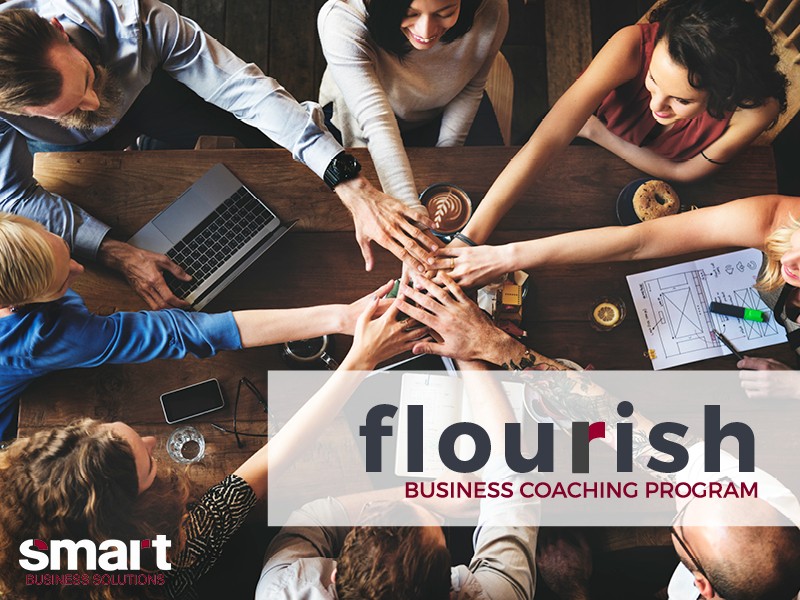 F L O U R I S H Business Coaching 12 Month Program
$227.27
AUD


Approx $160.45

USD
Description:

The Flourish Business Coaching Program is designed specifically for small to medium business owners commited to growing their business.
Served across 12 x 3 hour sessions throughout 2018, the Flourish Business Coaching Program provides you with essential ingredients to improve your financial literacy, helping you make informed, strategic decisions to help accelerate your business growth.

THE TOUGH QUESTIONS
Where did my profit go?
What are my business goals?
Why am I struggling with cashflow?
How do I grow my business?
Why am I not living the dream?
We'll go there. And we'll cover even more of the tough stuff. Because we know that by addressing these common concerns, we can then arm you with the core tools to build business success and help you live your business dreams.
WHAT WE'LL COVER

Demystify financial jargon
Build a business budget
Set up a cash-flow forecasting model
Answer the question, "where did my profit go?"
Identify gaps in your business model
Help you understand your target market
Master the 12 core foundations of sucessful business offered across 12 specialised sessions
12 X 3 HR SESSION DATES
Tues 6th Feb
Tues 27th Feb
Tues 27th Mar
Tues 17th Apr
Tues 15th May
Tues 5th Jun
Tues 17th Jul
Tues 7th Aug
Tues 4th Sep
Tues 9th Oct
Tues 13th Nov
Tues 4th Dec

COST
$250 per session x 12
First session to be paid up front to secure your interest. You will be emailed an invoice each month for subsequent sessions.