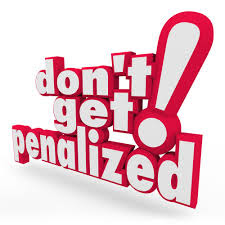 It's nearly BAS time again - tips to make BAS processing easier
BAS time seems to come around quicker and quicker! Here are some tips to try and make it a little easier!
Get organised
1. Make paying your BAS easier by setting GST aside in a separate account where it will accrue interest. If you find you can't keep your hands off it during tight cash flow periods then you might prefer to work out your BAS from last year, divide it by 52 and have that amount on an auto direct deposit to the ATO.
2. Don't leave your BAS statement until the last day before the deadline. Get yourself organised and take baby steps along the way. Reconcile your bank accounts regularly. Do a little bit each day and the task will be a lot easier.
Double-check
3. Check your bank reconciliation report, to make sure the bank balance in the report matches your bank statement.
4. Check there are no outstanding transactions in the bank reconciliation report.
5. Check your GST liability account (current balance sheet) matches your latest BAS statement.
6. Compare your current BAS with previous BASs, particularly those from the same period last year and check anything that stands out as quite different.
Protect cash flow
7. Pay your BAS via credit card to give you an extra 30-55 days of cash flow (and in some cases accrue reward points).
8. Partn.er up with an accountant. I have seen huge amounts of undeclared sales build up massive GST liabilities that clients weren't aware of until the end of the year causing severe problems for cash flow.
Protect your good name
9. If you find yourself struggling to get your BAS in or pay your BAS payment the best option is to contact the ATO ASAP. Penalties, interest and instalment arrangements can be negotiable with the ATO as long as you have strong and reasonable ground for being late and can outline a suitable instalment plan.
Protect your good name
10. Use a service like receipt bank to organise your receipts and invoices online. Take a photo with your phone or email or scan your receipt to them and they electronically extract the data ready for you to send into your accounting program.
11. Use an accountant to review the data completed by your bookkeeper. We will make sure the reconciliations are correct and lodge your BAS for you. Not only will you have peace of mind because you will know you won't end up with a nasty surprise at the end of financial year, but you will also get an extra month to lodge your BAS. This means one month extra for you to complete your bookkeeping and one more extra before you have to make your BAS payment!
Don't forget, your BAS is due to be lodged and paid by 28th July (and your employee's superannuation!)
For more information, guidance and/or advice on this subject, or for a complimentary consultation to review your affairs