Ebooks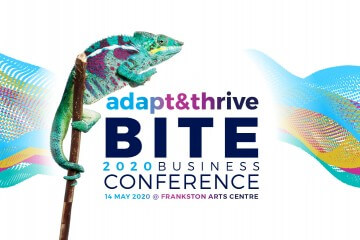 B.I.T.E Conference 2020
Get your B.I.T.E Conference 2020 tickets for only $100. Be one of the innovators who stays ahead of the curve (and saves $75). Valid until 30 November 2019.
Here's a rare local opportunity to learn more about marketing and managing your business and keeping up to date with the latest innovations that can help run your business more efficiently. A sell out event for the past three years, B.I.T.E Conference is the premier small business event in Greater Melbourne and Frankston region.
Read More
Your Guide to Buying a Business E-book
So you're considering buying a business? Buying a business from somebody else is likely to be one of the biggest financial transactions that you will ever undertake. It makes sense to invest time and money to ensure that you acquire an asset that lives up to your expectations. Read our ebook to prepare yourself.
Read More